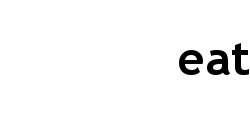 Here's how YOU can help!

CHEESE CENTRAL'S charitable programs

FOOD CLOSET

There are numerous cheeses in the world that have "Saint," " St." or "San" as part of the name, developed over the centuries in monasteries or convents.  A portion of the purchase of any of these cheeses from CHEESE CENTRAL will benefit a local food closet.  Also, at our "new-to-you" bookshelf, we accept gently used cookbooks.  One hundred percent of each $5 sale will go directly to benefit the food closet.   

​DONATION REQUESTS

Thank you for thinking of CHEESE CENTRAL as a partner in your fundraising efforts.  Listed below are our guidelines for donation requests.  Please be sure to adhere to these guidelines for your requests to be considered.  We look forward to hearing from you!

The Guidelines are as follows:

All donation requests must be submitted in writing (email: type "Donation Request and date" in subject line, or physical letter addressed to "ATTN: Donation Request") on the organization's letterhead.  The following information is required for your request to be considered: date of the event, purpose of the event/cause, type of event, tax ID number, and specific donation you are requesting.

All donation requests must be submitted in writing at least four weeks in advance of event.  This allows time for review and preparation of your request, if granted. 

We receive many, many requests throughout the year.  We would love to support every cause, but cannot due to budgetary restraint, as we are sure you can understand.  The goal of these submission guidelines is to ensure that we consider all groups equally.

We wish you the very best of luck with your event! 

EMPLOYMENT OPPORTUNITIES

Please download our 
application
 and return by mail at 11 N. School St. Lodi, CA 95240, or by email to cheesecentrallodi@hotmail.com. Only original, signed applications will be considered. Please do not FAX. Thank you! 
THE TEAM AT CHEESE CENTRAL

CINDY -- Cheesemonger/Manager 

JOHN -- Craft Beer Manager 

ADAM -- Craft Beer Assistant

SARA --  Grand Central Kitchen Instructor 

GINA -- Marketing Manager

ANGEL --  Delectable Pantry Mgr. and Cheesemonger

KAREN  --  Cheesemonger 

ASHLEY -- Cheesemonger

Hours of Operation: 

​Mon-Sat: 10am to 6pm

Sun: 1pm to 5pm 

Contact Information: 

11 N School St, Lodi, CA 95240

Store e-mail: cheesecentrallodi@hotmail.com


Phone number: (209) 368-3033

FAX: (209) 368-4420
Free parking in Parking Garage one block away. 

Enter at corner of Elm St. and Sacramento St. or Pine St. and Sacramento St.  Limited parking also available on N. School St.