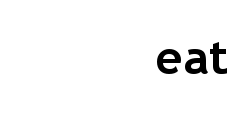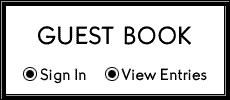 The possibilities are endless. Visit our Grand Central Kitchen for sampling items from our Delectable Pantry on select weekends; ideas for fresh new ways to enjoy fondue and raclette; interesting holiday and party ideas; and Meet the Author or Artist.  

The Grand Central Kitchen hosts a wide variety of instructors from all walks of life.  Recently, classes have been conducted by talented home cooks, local food vendors, small business owners and food industry professionals.  There is something new for people of all ages.  Classes can be hands-on or demonstration only.  Meals and specialty beverages are usually included, and some have one-on-one time with local wine makers or brewers.  

To register for Adult Cooking Classes , download our 
registration page
. Please note our registration and cancelation policies.  Payment can be made by telephone with MaterCard or VISA.  Follow our calendar for scheduled events and many more items... to be announced.
Explore

CHEESE CENTRAL

Favorites

These restaurants feature menu items that highlight specialty cheeses.....

GUANTONIO'S COOKING WITH FIRE

www.guantonios.com

HOT ITALIAN

1627  16th Street

Sacramento, CA 95814

(916) 444 - 3000

Business of the Month:

Our newest business of the month is Pasos Vineyard! Located just outside of Lodi in the town of Lockeford you can find a wonderful winery with much to offer. Specializing in Mediterranean and Bordeaux style wines that reflect the taste, passion and vision of wine maker and owner Antonio Pasos, Pasos winery is lots of fun! Check them out on their website www.pasoswinery.com

Private Raclette Party 6-7:30

HERE'S WHAT OUR GUESTS ARE SAYING!

"...We LOVED your (Cheese 101) class and the entire experience.You're a JEWEL and your shop is FANTASTIC!!

Thanks a million."

-Bill, Aug. 20,2011 

"Hi Cindy and John,


We attended your Fondue Class last Sat. That was a first for us as far as your classes. We so enjoyed the evening. It was fun working with people we had never met and you both were terrific. You both worked so hard while having fun. We are so impressed at how much preparation and planning went into it and how knowledgeable and creative you are. We will definitely be seeing you again at your store for classes as well as special foods. Thank you for  the opportunity to have such a special experience."
Our best,

Carol & Don

Jan. 23, 2012

"Cindy I had such a good time tonight, THANKS so much! The salami making was very interesting, the food after so good and all of the participants very nice. If you, or anybody else you hear of, needs any help with anything to do with Sweden or Swedish, please let me know... Will let you know how the salami turns out in a months time. It is hanging in my basement now." 

Thanks again, 

Eivor

Jan. 2012

Hi Cheese Central,


Wow, what fun. Five friends joined in last night for the best time ever.  The enthusiasiam was shared by all.  Thank you Cindy and Bettyann
-Linda

"Making Cheese with Bettyann"

Feb. 2010

To sign up for                                  our please click on the link

Off-Site Event Headwaters Kayak "Wine Paddle" 2pm

Off-Site Event Lange Twins pairing 530pm

Off-Site Event ZinFest @Wine School

Memorial Day Weekend

CLOSED

Farmer's Market begins! 5-9p

Featuring: Lagunitas Brewing Co. 6-8p

Bistro in Paris 6:30-8:30p

Off-Site Event Pixie Wood Fundraiser 5-8p

OLLI Program 1-2:30p (Grandkids in the kitchen)

Off-Site Event private fundraiser

CHEESE CENTRAL Class @ Ramekins, Sonoma 11-2p

OLLI Program 1-2:30p (Al Fresco Italia)

Off-Site Event Library Fundraiser