"If the Divine Creator has taken pains to give us delicious and exquisite things to eat, the least we can do is prepare them well and serve them with ceremony."  - Ferdinand Point

FINE CHEESE   -   DELECTABLE PANTRY

-  FONDUE AND RACLETTE RENTALS  -   -  CLASSES AND DEMONSTRATIONS   - 

-  CRAFT BEER AND SPARKLING WINE -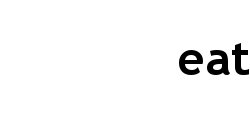 Member of Slow Food USA, California Artisan Cheese Guild and American Cheese Society

We offer up to 
100 varieties of cheeses
 that belong to cheese families from around the globe. Now available, The Grand Tour Passport Group, where you receive a Passport to journal your cheese tasting tour -- bloomy, blue, washed rind, and more, and special member benefits; get your passport application 
here
!  
In the shop, you will find fabulous accompaniments to cheese in our Delectable Pantry, including local olive oils, chutneys, preserves, honeys, and more. Many of these items will be featured in demonstrations. We encourage you to try our suggestions for pairings of fine cheese with delicious wines and interesting craft beers. Inspiration awaits you in our cookbook and magazine library, featuring titles in slow food and cheese culture.    

NEW service! You can now call to order cheese for shipping.  Please see the link above to view our current cheese list for available  choices. 

Wine Stroll's secret 

chili ingredient 

revealed...

PUMPKIN!

Like us on Facebook 

for the full recipe.

Lesley Stowe's Raincoast Crisps Winterfruit crakers are November's tasty seasonal treat.  This brand new cracker recipe is unique and great on their own but they really shine when topped with your favorite dip, cheese, pate or antipasto. Come in and try them today!